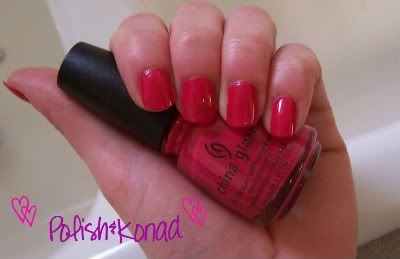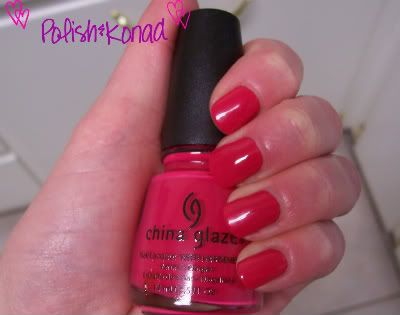 Heli-Yum-From the China Glaze Spring 2010 Collection Up & Away.
Heli-Yum is a raspberry creme to die for! This color is amazing....this whole collection is amazing!
I'm loving the formula of the Up & Away's. Heli-Yum gave me perfect coverage in just 2 fast drying coats. This is a great color for summer or anytime of the year! :) Another great polish from another great China Glaze Collection.
They are great for Konading too!:)
Disclosure: The product(s) in this post were provided to me by the company for consideration. For more information please read my disclosure policy.