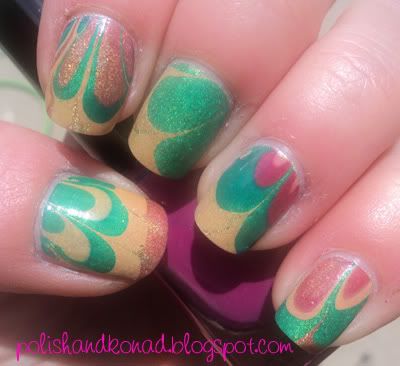 These are my 2 favorite nails~My thumb & index.
Base~2 coats of Milani 3D Holographic polish in Hi-Tech
Marble~BB Couture-Peony Pink, Barielle-A Bouquet For Ava, Barielle-Daring Dahlia
Top Coat~Seche Vite Dry Fast Top Coat
I really love this water marble, the colors changed completely from using the holographic polish as a base. It was really fun doing this one.
♥Tomorrow I will be posting two reviews: China Glaze Vintage Vixen Collection-Part 2 & A review of some LA Splash polishes and nail art glitters.♥