Images above are stamped on Zoya Kelly with Konad Special Polish in white.
L to R~ flowers (I think) on a lattice like design & a full nail design with flowers and squares.
2 lattice type designs & a full nail flower design.
And here is a mani I did with my favorite design from IP M74, which is a full nail flower design.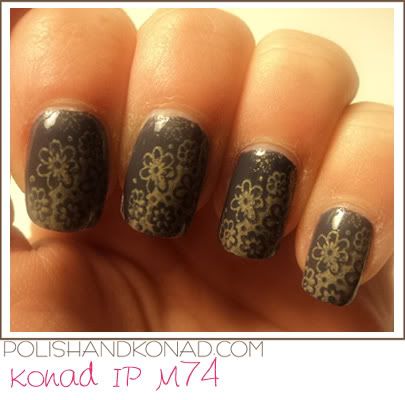 For this mani I used:
Stamped with China Glaze Classic Camel
Check out wowsocool.com for all your konading needs. Image plates can be purchased $6.99 each.
Products in this post were provided by the manufacturer/PR rep for consideration. For more info read my disclosure policy.