I was checking out my favorite blogs the other day when I came across this amazing colorful leopard mani done by Stilleto at The Kronicles of a Konader. Check out Stilleto's mani here. I loved this look so much, I did it on my toes with the zebra design from my Konad Ima
ge Plate.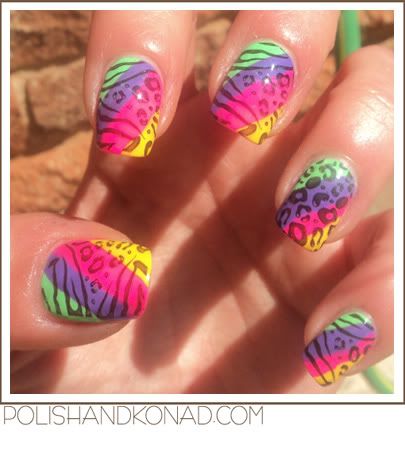 I striped my nails with the following color from the Color Club Poptastic Collection: Twiggie, Pucci-licious, Potastic & Almost Famous.
I stamped usind Deborah Lippmann Fade To Black
I stamped with Konad IP M78 & for the accent nail (ring finger) I used the leopard design from Konad IP M57.
I love how this turned out. Thank You to Stilleto for the inspiration.