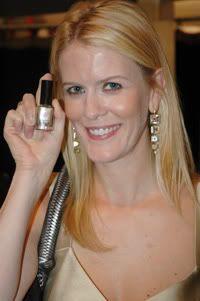 Alex McCord with No More Alimony.

Pattie Yankee and her team applied the silver metallic No More Alimony polish to the models nails. Reality star Alex McCord from The Real Housewives of New York was at the show and raved about the polish color.

Photo Credit: Ann Lawlor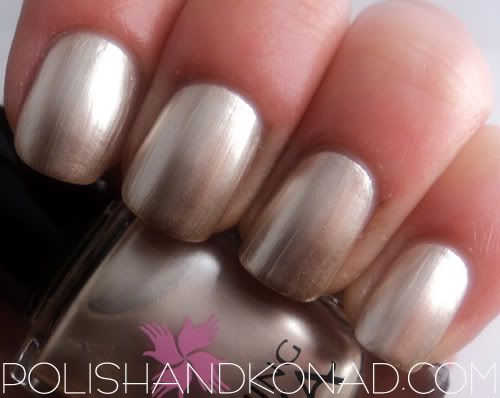 Described as a silver metallic. This looks a little more like a copper metallic to me.
Formula Nice
Application 2 Coats
No More Alimony can be purchased
HERE
for $8.
Products in this post were provided for review. For more info read my disclosure policy.