OPI Captues all the glitz & glamour of the Sony Pictures musical Burlesque starring Cher and Christina Aguilera in the Holiday 2010 Burlesque Collection- an inspired range of 12 nail lacquers that will command an audience all season long!
Today I have part 1 of the OPI Burlesque Collection-The Glitters!
"A gold glitter that's beyond dazzling."
A light gold with gold, red & green glitter.
Dry Time-Fairly Quick
Click |Read More| Below to view the rest of this collection.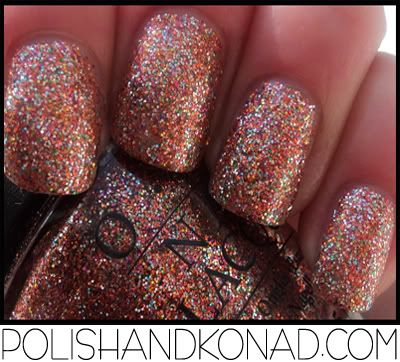 "This orange shimmer is not for the shy."
A nice coppery orange with light blue and silver glitter.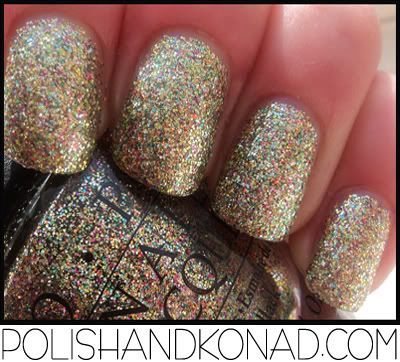 "You're ready for this glittering green."
This is a yellow green with green, red & gold glitter.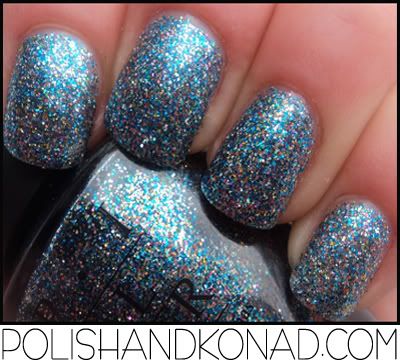 "In this glitter bit of blue."
A light blue with blue, red & gold glitter.
"If you've got this fuchsia glitter, then flaunt it!"
A fuchsia with fuchsia, green, gold & silver glitter.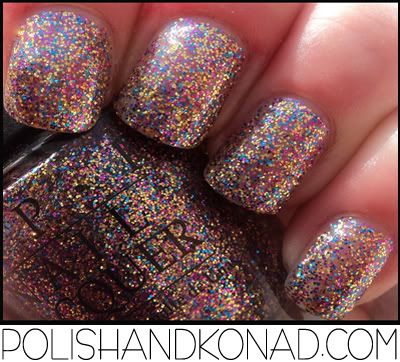 "Multi-colored glitter-iciousness!"
To me this is Mardi Gras on your nails. Purple, gold & blue glitter.
My faves are Show It & Glow It!, Sparkle-icious and Shimmer & Simmer. What are yours?
OPI can be purchased at Professional Salons, including Beauty Brands, Beauty First, Chatters, Dillard's, JCPenney, Pure Beauty, Regis, Trade Secret, and Ulta, for $8.50 ($10.95 CAN) suggested retail for each Nail Lacquer. OPI.com
Part 2-The Shimmers-Coming Soon
Products were provided for review.