Katy's Colors are Dreamy!
OPI Collaborates with Pop Icon Katy Perry to Launch Lacquer Collection
Katy Perry combines her love of music and nails to introduce a new line of lacquers with OPI, launching January 2011. Inspired by Katy's cutting edge style and latest album, Teenage Dream, the Katy Perry Collection by OPI will include four fierce, irresistible colors for nails and toes.
Complementing Katy's already daring nail trends on and off the red carpet, a revolutionary Black Shatter top coat formula will accompany the collection to create a ground-breaking cracked pattern when applied over each dried bright lacquer.
"We are thrilled to be teaming up with such a prominent pop music icon like Katy Perry," says Suzi Weiss-Fischmann, OPI Executive VP & Artistic Director. "Katy is known world-wide for her innovative style and is always surprising us with her wild nail designs. When we learned about Katy's love for lacquers, we couldn't resist the opportunity to work together to create this glamorous collection."
(Read More for bottle pics & color descriptions)
From alluring glitter to shiny luster, the four shades in the Katy Perry Collection by OPI include:
Teenage Dream
A dreamy pink glitter that you're sure to crush on!
Not Like The Movies
This sultry silver is the real deal.
Last Friday Night
T.G.I.F.= This Glittery Blue Is Fierce.
The One That Got Away
You always thought you'd marry this amazing deep berry.
Black Shatter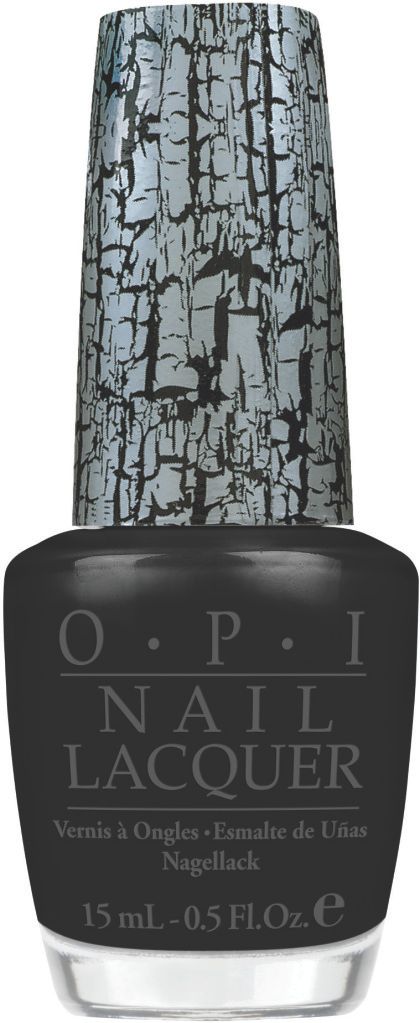 A black crackle top coat.
The
Katy Perry Collection
by OPI will be available beginning
January 2011
, at Professional Salons, including Beauty Brands, Beauty First, Chatters, Dillard's, JCPenney, Pure Beauty, Regis, Trade Secret, and ULTA, for $8.50 ($10.95 CAN) suggested retail for each Nail Lacquer.
For more information, please call 800-341-9999 or visit
www.opi.com
.