Hello everyone, today I wanted to show you some of the awesome promo pics for the OPI Texas Collection. Being from Texas makes me extra excited for this collection.
Enjoy!
Here are all the amazing pics I found: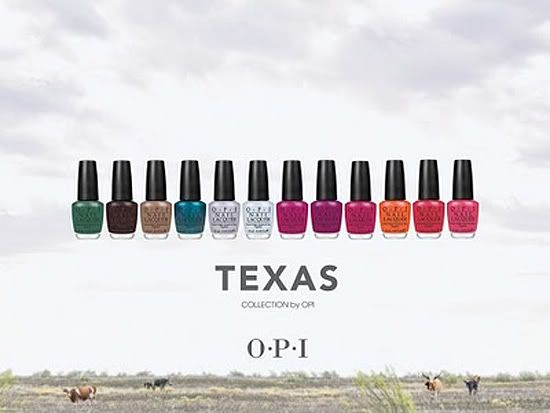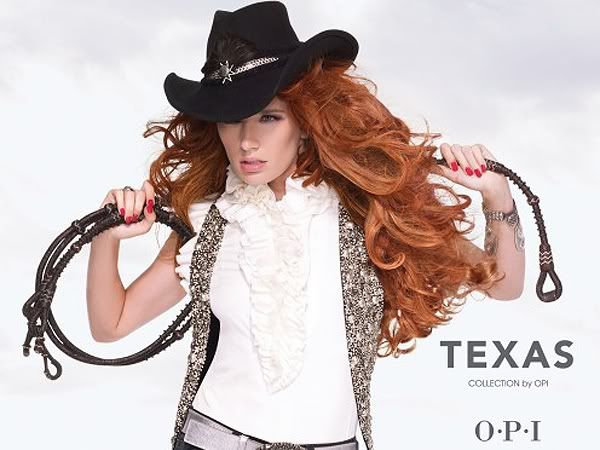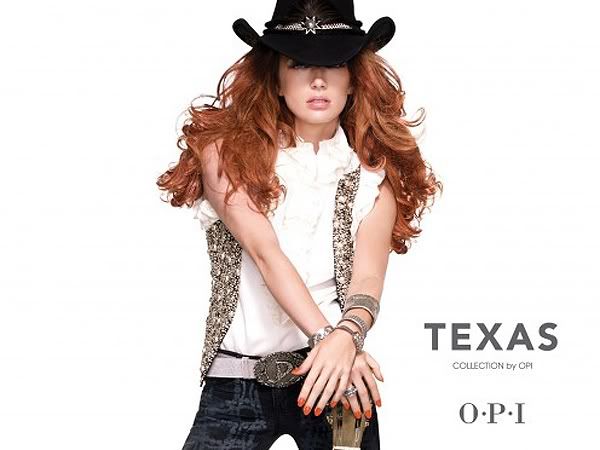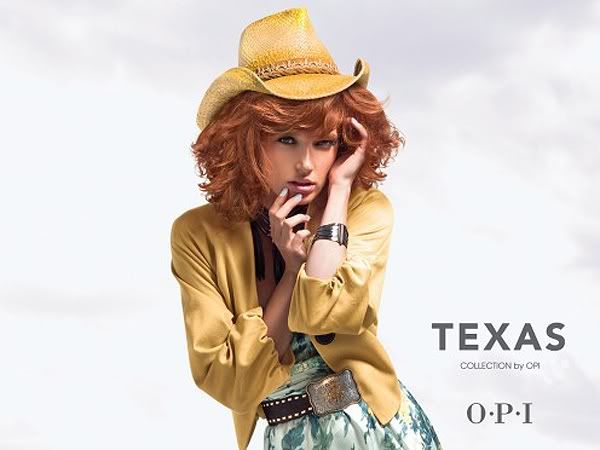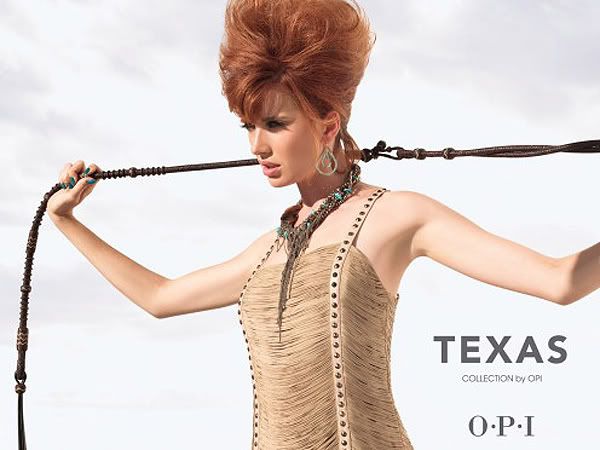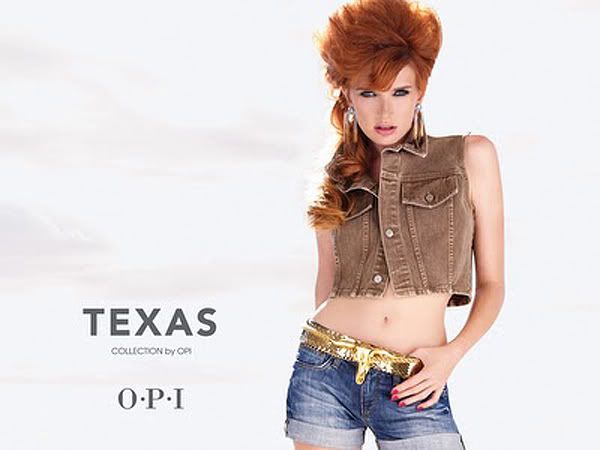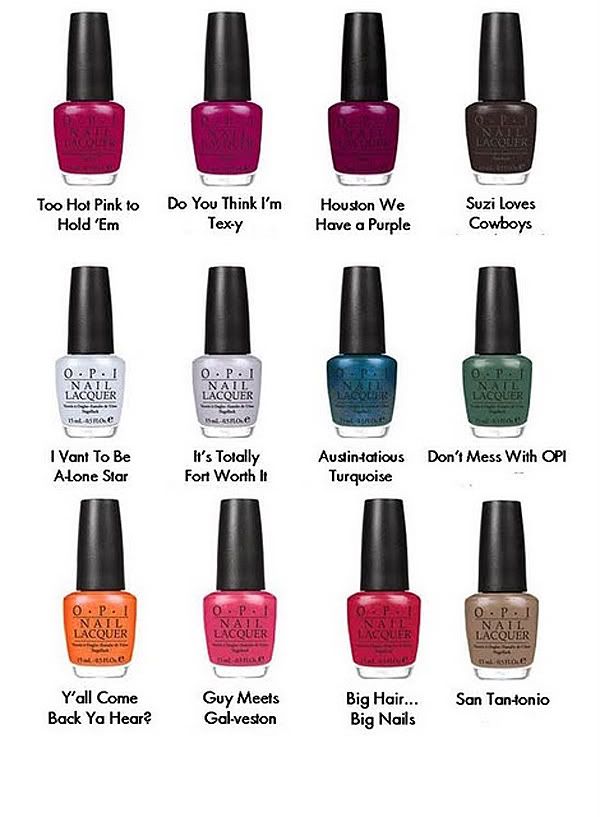 Here is some info about the collection:
Deep in the Heart of Color
OPI Launches Texas Collection for Spring/Summer 2011
OPI comes "home" to the USA with timeless style in the Texas Collection for Spring/Summer 2011. These vivid shades are as iconic as images of an American summer – adding a fresh, effortlessly chic look for nails and toes.
"Texas provided the inspiration for this season, with bright colors and classic neutrals that draw from the American spirit," says Suzi Weiss-Fischmann, OPI Executive VP & Artistic Director. "Taking cues from the state's naturally beautiful backdrop, the Texas Collection features warm tones from honey and tangerine to dazzling hues of violet and sky blue."
This season, American classics come to life with sunny peach (Big Hair…Big Nails) and vivid honeysuckle (Too Hot Pink to Hold 'Em). Lush berry (Houston We Have a Purple) and grassy green (Don't Mess with OPI) add a splash of the USA's most vibrant colors to the season's must-have neutrals (San Tan-tonio).
"The Texas Collection complements trends from the runway, where white made an appearance as the new black," explains Suzi. "Wearing these colors on fingers and toes will accessorize the season's must-have pieces – from brightly colored botanical prints and filmy scarves to relaxed trousers and jackets and fuller, longer skirts – all done in shades of white, ivory, cream and taupe."
Texas Collection by OPI will be available February 2011, at Professional Salons, including Beauty Brands, Beauty First, Chatters, Dillard's, JCPenney, Pure Beauty, Regis, Trade Secret, and Ulta, for $8.50 ($10.95 CAN) suggested retail for each Nail Lacquer.
For more information, please call 800-341-9999 or visit www.opi.com.