SINFUL COLORS
INTRODUCES A
PRETTY-IN-PINK
COLLECTION
Perfect for Valentine's Day.

Love is in the air, romance is in bloom and pink is paramount. Welcome February 14th, a day marked by kisses, sweethearts and flirting, of course. This year, treat your tips to a Valentine's makeover, coating them in a feminine, delicate, or dynamic shade of pink. From bubble gum to baby doll and everything in between Sinful Colors has the best array of pink polish to pretty-you-up for the big day.
Sinful Colors surpasses
the masses with more than 300 amazing polishes
. All hues are available
at major drug and mass market stores
nationwide for $1.99, by calling 1-800-448-0763 or online at www.sinfulcolors.com.
I was sent 3 shades to review from the Pretty In Pink Collection by Sinful Colors. The colors I was sent are Scandal, Pink Forever & Glass Pink. They all applied nicely and dried fairly quickly. Now, here are the swatches.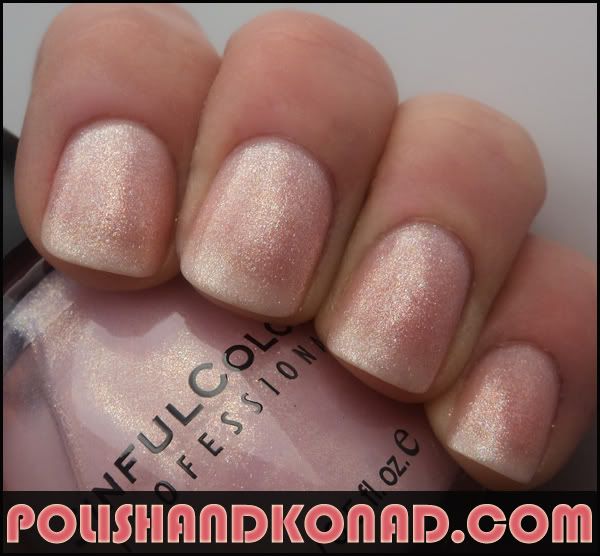 Glass Pink - Described as Sheer, shiny, shimmer-happy bliss. This is a nice sheer pink with lots of champagne colored and silver micro glitter. It is a great polish for layering. This application is 3 coats.
Pink Forever - Described as Bazooka meets Bam-Bam to equal beautiful. This is a gorgeous creamy gum pink shade. I applied a coat of Glass Pink on the ring nail, I love the look! This application is 2 coats.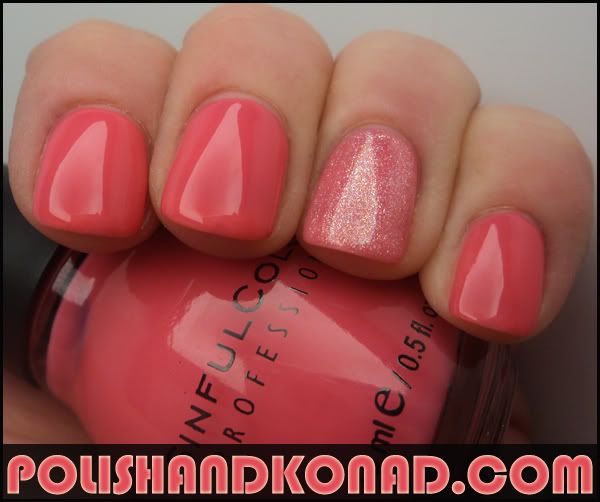 Scandal - Described as No-nonsense neon, slick and sensational. This is much more neon looking in person than it does in the photo. It's a nice muted neon pink. This application is 2 coats + a coat of Glass Pink on the ring nail...love this layered combo as well.
These are all great colors for Valentine's Day. I especially love Glass Pink for a layering polish...I will definitely have to try layering it over other shades. What colors do you like?
Products were provided for review.