Caitlin -
Described as Smokey purple-tinged medium gray with a smooth, opaque creme finish.Sultry, mysterious and impossibly chic, a shade that will have everyone intrigued. This one is exactly as described and it is gorgeous! This application is 2 coats.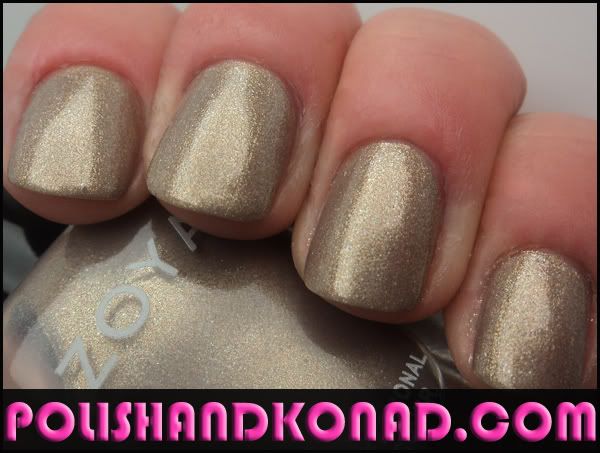 Jules -
Described as a sparkling neutral light taupe with gold, silver and champagne metallic glitter. A new modern metallic that gives and ultra-luxe look. I love this one! It is a bronze like metallic with tons of glitter. Definitely one of my faves in this collection. This application is 2 coats.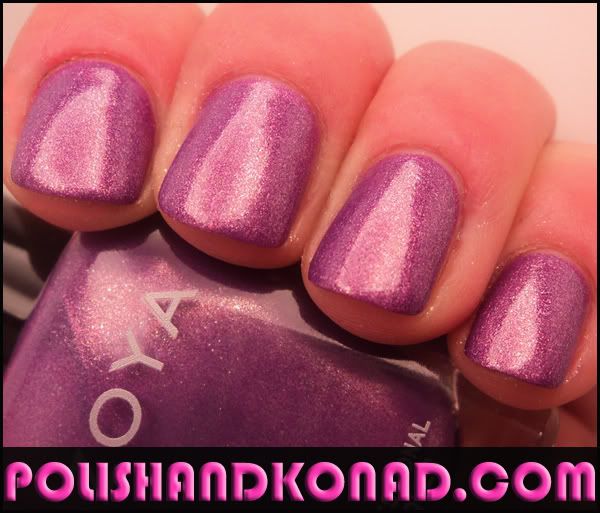 Dannii - Described as a medium orchid purple with pink and champagne highlights and flecks of silver metallic shimmer.
A unique metallic with a pop of fun color to keep your look fresh.
WOW! This one is definitely my absolute favorite from this collection and probably gonna be one of my all time favorite nail polishes. This one is just absolutely gorgeous! This application is 2 coats.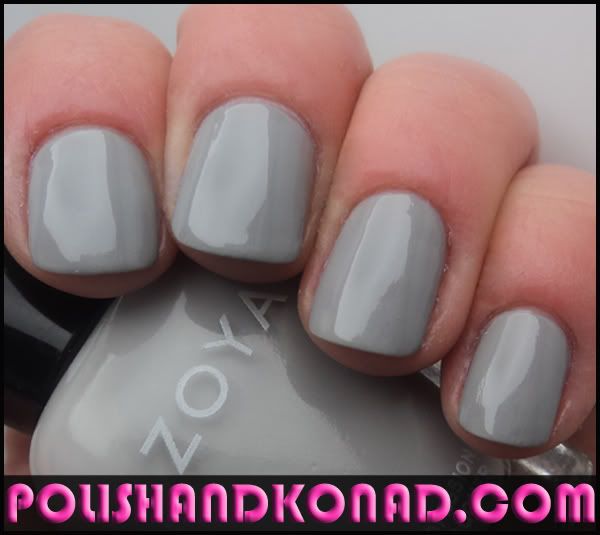 Dove - Described as a s
oft, delicate light neutral gray with an opaque, glossy creme finish. Unexpected and flattering as a wear-with-anything neutral with a twist.
This one is a nice creamy gray. This application is 2 coats.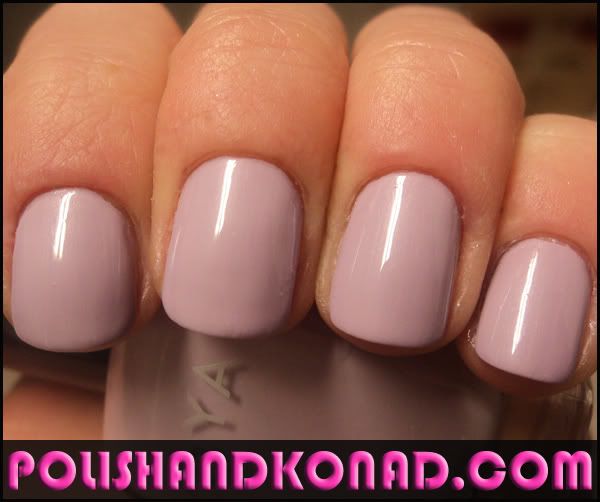 Marley - Described as the
Lightest baby lavender touched with a hint of gray-silver and a subtle pearl finish. A versatile, easy to apply and wear pastel shade that's never chalky or harsh. This is a pretty one as well. It is a light lavender pink with a slight pearl finish...very pretty! This application is 2 coats.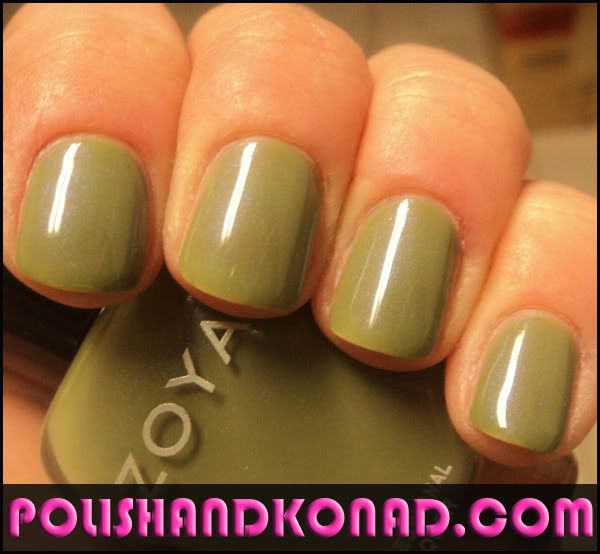 Gemma - Described as a
Light muted olive green with an overlay of blue and violet duo-chrome shimmer. Unique, hip and cutting-edge yet subtle enough to suit any wardrobe. Another beauty in this collection, this one is an olive green with a subtle bluish purple duo-chrome shimmer. The duo-chrome effect is definitely more duo-chrome looking in the bottle...the duo-chrome did not translate on the nail as well as I thought it would, but it is still a gorgeous color! It was a struggle for me to capture the duo-chrome effect with my camera, so this picture does not really do this color justice. This application is 2 coats.
Overall, I really love this collection! I actually really like all of the colors in this collection, they are all very wearable for me. What do you think? Which colors are your favorites?
Find Zoya Intimate as well as over 300 other ultra high-fashion Zoya
shades at www.zoya.com. As always, each and every Zoya color is made
for women so we name them after women
Intimate by Zoya - available January 15, 2011
Sug. Retail $7.00 per 0.5 fl.oz. bottle (US)
Products were provided for review