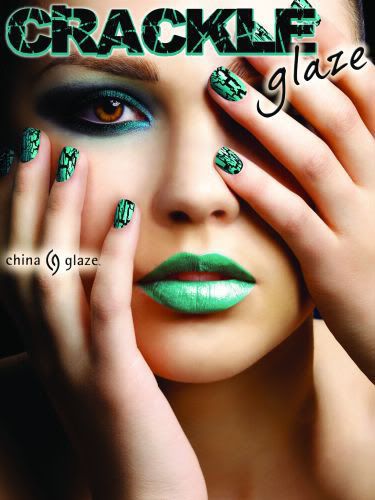 China Glaze is launching a line of China Glaze Crackle polishes that will be available starting in February 2011. There will be a total of SIX amazingly fun crackle polish colors.
The six different Crackle colors will include: Black Mesh (black crackle), Lightening Bolt (white crackle), Broken Hearted (pink crackle), Cracked Concrete (grey crackle), Crushed Candy (teal crackle) and Fault Line (purple crackle).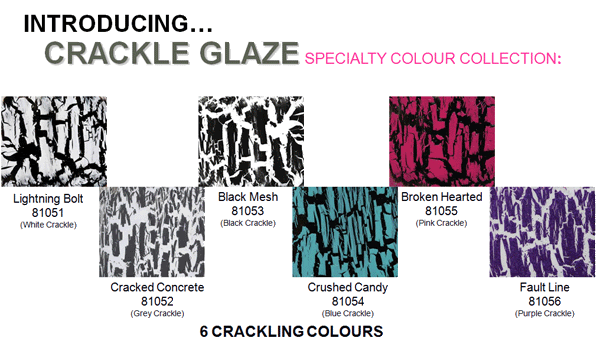 I am so excited for this collection of crackle polishes. I have tried out OPI's Black Shatter and I love it! The only downside is that there is only one color...black. With China Glaze's Crackle Glaze, you will have several different crackle shades to choose from. I am wanting Crushed Candy, Broken Hearted and Fault Line. Which ones are you looking forward to?


Available February 15th.