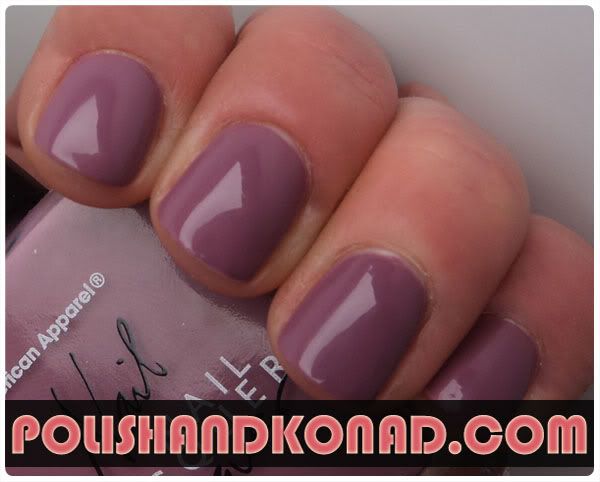 Dynasty -
This is a gorgeous purple with a hint of pink. This one reminds me a little of China Glaze Spontaneos. The formula was amazing as usual with American Apparel polishes. This application is 2 coats. Dry time was quick.
American Apparel retails for $6 per bottle and is available at
www.americanapparel.com
.
Products were provided for review.